Bradley R. Prestidge, M.D., M.S.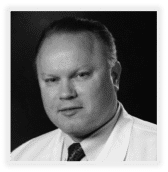 Bradley R. Prestidge, M.D., M.S. serves as Regional Medical Director for Radiation Oncology. As a world-renowned radiation oncologist with more than 27 years of experience, he is known for his special expertise in brachytherapy in the treatment of breast, prostate, cervical and other cancers.
Prior to joining Bon Secours, Dr. Bradley R. Prestidge was Medical Director of the Department of Radiation Oncology at Memorial Hermann Southwest Hospital in Houston, Texas. He was also the Adjunct Professor at the University of Texas Health Science Center at San Antonio, Graduate Studies for Radiological Sciences.
Dr. Bradley R. Prestidge earned his medical degree from Uniformed Services University of the Health Sciences in Bethesda, MD. and served an internship in internal medicine at David Grant USAF Medical Center at Travis Air Force Base in Fairfield, California. He served as an active duty Air Force physician and consultant to the Surgeon General for 12 years. In addition, he completed a residency in radiation oncology at Stanford University Hospital in Stanford, California.
Dr. Bradley R. Prestidge is a member of many professional organizations, including serving as the past President and Chairman of the American Brachytherapy Society and a member of American College of Radiation Oncology and American Society of Clinical Oncology. Additionally, he is the Chair of the American Society for Therapeutic Radiology and Oncology Nuclear Regulatory Commission Committee, is an NCI Investigator and Principal Investigator at the RTOG and member of the RTOG GU steering committee.
Help To Continue the Work!
The Prostate Cancer Free Foundation, reviews the results of hundreds of thousands of men treated for prostate cancer. Tracking them for years. This information is available to you, and others like you, to help find the best prostate cancer treatment. This work takes time, effort, resources all of it done by volunteers. Please help us continue. Please Donate!