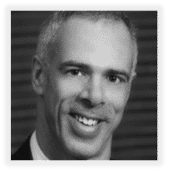 Dr. Anthony Zietman received his undergraduate training in Physiological Sciences at Oxford University in the United Kingdom and then went to the Middlesex Hospital Medical School, London University qualifying as a physician in 1983.
After residencies in internal medicine and clinical oncology he moved to the Massachusetts General Hospital in Boston, USA for a fellowship in radiation biology. Since joining the staff he has authored over 100 original articles and reviews on many aspects of GU cancer.
His particular research interests are in the specific roles of active surveillance, brachytherapy, hormone therapy, and proton beam therapy in the management of prostate cancer. He also has a long-standing interest in the organ-sparing treatment of bladder cancer.
Dr. Anthony Zietman is currently Shipley Professor of Radiation Oncology at Harvard Medical School and has recently finished his term as President and Chair of the American Society for Radiation Oncology (ASTRO). He is a Trustee of the American Board of Radiology and, since 2011, been editor of the International Journal of Radiation Oncology Biology Physics.
Help To Continue the Work!
The Prostate Cancer Free Foundation, reviews the results of hundreds of thousands of men treated for prostate cancer. Tracking them for years. This information is available to you, and others like you, to help find the best prostate cancer treatment. This work takes time, effort, resources all of it done by volunteers. Please help us continue. Please Donate!