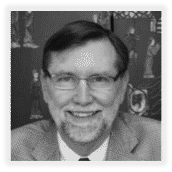 A board-certified medical oncologist, Mark C. Scholz, MD, serves as medical director of Prostate Oncology Specialists Inc. in Marina del Rey, CA, a medical practice exclusively focused on prostate cancer. Dr. Mark Scholz is also the executive director of the Prostate Cancer Research Institute He received his medical degree from Creighton University in Omaha, NE. Dr. Mark Scholz completed his Internal Medicine internship and Medical Oncology fellowship at University of Southern California Medical Center.
Dr. Scholz is a strong advocate for patient empowerment. He is the co-author of the book Invasion of the Prostate Snatchers: No More Unnecessary Biopsies, Radical Treatment or Loss of Potency and has written and produced extensive educational material on the subject of prostate cancer in various medias which include DVDs, blogs, newsletters and pamphlets. He is frequently an invited guest speaker in the community at prostate cancer conferences and prostate cancer support groups throughout the world. He is also an educational speaker on behalf of Amgen, Dendreon and Sanofi-Aventis.
Help To Continue the Work!
The Prostate Cancer Free Foundation, reviews the results of hundreds of thousands of men treated for prostate cancer. Tracking them for years. This information is available to you, and others like you, to help find the best prostate cancer treatment. This work takes time, effort, resources all of it done by volunteers. Please help us continue. Please Donate!