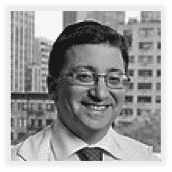 Dr. Michael Zelefsky is a board-certified radiation oncologist and co-leader of Memorial Sloan Kettering's Genitourinary Disease Management Team — a multidisciplinary group of physicians who work together to treat patients with urologic malignancies.
As a recognized expert in the field of radiation therapy, Dr. Zelefsky is Chief of Memorial Sloan Kettering's Brachytherapy Service. Brachytherapy, used to treat many types of cancer, is the delivery of radiation using seeds implanted directly in a tumor.
Please see the story of Hans, and his experience with Dr. Zelefsky
Help To Continue the Work!
The Prostate Cancer Free Foundation, reviews the results of hundreds of thousands of men treated for prostate cancer. Tracking them for years. This information is available to you, and others like you, to help find the best prostate cancer treatment. This work takes time, effort, resources all of it done by volunteers. Please help us continue. Please Donate!