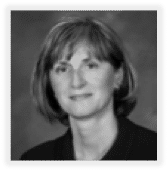 Dr. Mira Keyes is a Clinical Professor in Radiation Oncology, Division of Surgery, University of British Columbia (UBC), Vancouver BC Canada. She obtained her MD in 1986 from the University of Novi Sad, Yugoslavia. In 1996, she completed Radiation Oncology residency training program at UBC.
Dr. Mira Keyes is one of the founders of the British Columbia Cancer Agency (BCCA) Provincial Prostate Brachytherapy Program (1998), past program Quality Assurance Head, and since 2006, a Provincial Program Head. Dr. Keyes is a former Residency Training Program Director in Radiation Oncology at UBC, and past Royal College examiner in Radiation Oncology. She is vice chair of the group developing Brachytherapy Diploma Certification with Royal College of Physicians and Surgeon of Canada, for the purpose of credentialing brachytherapy training process at a national level.
She is an elected board member for ABS (American Brachytherapy Society) and member of the editorial board for Brachytherapy Journal. She is a member CARO (Canadian Association for Radiation Oncology), CBG (Canadian Brachytherapy Group) ASTRO and ESTRO. Dr. Keyes has been an invited speaker at many national and international conferences; she is an author of over fifty peer reviewed articles and recipient of many peer review grants. She has a large GU and Head and neck practice.
Dr. Mira Keyes lives in Vancouver with her husband and two daughters.
Mira Keyes MD FRCPC
Clinical Professor Radiation Oncology
Division of Surgery, University of British Columbia
Head, BCCA Prostate Brachytherapy Program
B.C. Cancer Agency, Vancouver Cancer Centre
600 West 10th Ave,
Vancouver, B.C. V5Z 4E6
Canada
Help To Continue the Work!
The Prostate Cancer Free Foundation, reviews the results of hundreds of thousands of men treated for prostate cancer. Tracking them for years. This information is available to you, and others like you, to help find the best prostate cancer treatment. This work takes time, effort, resources all of it done by volunteers. Please help us continue. Please Donate!