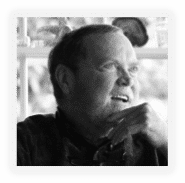 Founder of the Prostate Cancer Treatment Research Foundation
Dr. Peter Grimm was a prostate cancer specialist, Director of the Prostate Cancer Center of Seattle and the founder of the Prostate Cancer Treatment Research Foundation, now known at the Prostate Cancer Free Foundation. Dr. Grimm received his undergraduate education at Seattle University, medical education at Midwestern University (Chicago College of Osteopathic Medicine), Internship at Eastmoreland Hospital, Portland Oregon, and his graduate training in radiation oncology at UCLA. Dr. Grimm's technical endeavors, such as the development of six U.S. patented devices, have led to continuous improvements in the equipment widely used in prostate cancer treatment.
Dr. Grimm led the Prostate Cancer Results Study Group ­­­­and established the Foundation in 2010 to publish the research data of the group. He was devoted to patient education and worked tirelessly to give patients worldwide access to all the information needed to make informed decisions on their treatment. Dr Peter Grimm believed that patients had the opportunity to make a choice when it came to treatment of their prostate cancer. The Prostate Cancer Free Foundation, carries on Dr Peter Grimm's work, whose sole purpose is to provide information about the effectiveness of prostate cancer treatments allowing patients to make an informed decision. If you would like to help Peter's vision live on, please make a donation to the Prostate Cancer Free Foundation in Memory of Dr Peter Grimm, Founder and Director, July 17, 1952 to February 20, 2016.
Donate in Memory of Dr. Peter Grimm
Dr. Grimm worked tirelessly in support of his patients and this foundation. Making a donation today allows us to continue his mission of making the world Prostate Cancer Free.
Help To Continue the Work!
The Prostate Cancer Free Foundation, reviews the results of hundreds of thousands of men treated for prostate cancer. Tracking them for years. This information is available to you, and others like you, to help find the best prostate cancer treatment. This work takes time, effort, resources all of it done by volunteers. Please help us continue. Please Donate!