Dr. Gregory S. Merrick, M.D.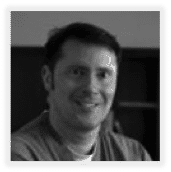 Gregory S. Merrick, M.D. is the Director of the Schiffler Cancer Center, Men's Health Center, and cryosurgery services at Wheeling Hospital.
Dr. Gregory S. Merrick serves as associate professor at Wheeling Jesuit University.
He is past chairman of the multi-disciplinary American College of Radiology Prostate Cancer Appropriateness Committee and past president and Chairman of the Board of the American Brachytherapy Society.
Currently, he is the genitourinary section editor of the Journal of Brachytherapy and serves as a manuscript reviewer for 18 peer reviewed scientific oncologic and urologic journals.
Dr. Gregory S. Merrick has also been a member of the "Best Doctors of America" database since 1998.
He has published approximately 400 original scientific studies on multiple urologic disease states, has co-authored two text books and has lectured across the United States and abroad.
His research has advanced brachytherapy patient selection, technique, treatment and post-operative management, has evaluated multi-institutional patterns of care via the Procura database, redefined prostate biopsy techniques for the diagnosis of prostate cancer and for active surveillance patient selection, evaluated mechanisms of erectile dysfunction, participated in large studies evaluating investigational drugs for castrate resistant metastatic prostate cancer and is currently evaluating approaches to improve renal cryosurgery as a curative approach for early stage kidney cancer.
Help To Continue the Work!
The Prostate Cancer Free Foundation, reviews the results of hundreds of thousands of men treated for prostate cancer. Tracking them for years. This information is available to you, and others like you, to help find the best prostate cancer treatment. This work takes time, effort, resources all of it done by volunteers. Please help us continue. Please Donate!