Dr. Steven Kurtzman, M.D.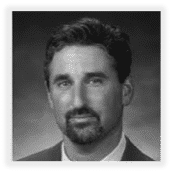 Dr. Steven Kurtzman is a board certified Radiation Oncologist in practice since 1996. He received his B.A. from Cornell University and his M.D. from the Case Western Reserve University School of Medicine. He completed his Residency in Radiation Oncology at The Hospital of the University of Pennsylvania. He has been in clinical practice in the San Francisco Bay area since 1998 and is the President of Western Radiation Oncology, Inc.
Dr. Kurtzman's practice has been limited exclusively to prostate brachytherapy since 1999. He has performed over 5000 prostate brachytherapy procedures to date. Dr. Kurtzman has also taught the procedure to fellow physicians both nationally and internationally. He has lectured extensively on prostate cancer and brachytherapy in particular. He has authored and co-authored multiple peer reviewed journal articles. He has also been a Principal Investigator in multiple clinical trials in the treatment of prostate cancer.
Help To Continue the Work!
The Prostate Cancer Free Foundation, reviews the results of hundreds of thousands of men treated for prostate cancer. Tracking them for years. This information is available to you, and others like you, to help find the best prostate cancer treatment. This work takes time, effort, resources all of it done by volunteers. Please help us continue. Please Donate!