Peter F. Orio III, DO. MS.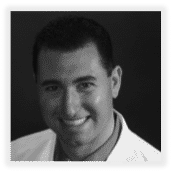 Dr. Peter F. Orio III, DO. MS., completed his undergraduate degree at the College of the Holy Cross, followed by his Master's of Science in Public Health from the University of Massachusetts at Amherst and his Doctor of Osteopathic Medicine degree from the University of New England College of Osteopathic Medicine. He completed his Residency in Radiation Oncology at the University of Washington Medical Center, where he credits his passion for prostate brachytherapy to the teachings of Drs. John Blasko, Peter Grimm, John Sylvester and Kent Wallner.
Dr. Orio served in the U.S. Army as the Assistant Chief of Radiation Oncology at Brooke Army Medical Center, where he rose to the rank of Lieutenant Colonel and currently serves as the Vice Chair of Network Operations for the Dana Farber/Brigham & Women's Cancer Centers in the greater Boston, Massachusetts area. He also serves as the Director of Prostate Brachytherapy for the Dana Farber/Brigham & Women's Cancer Centers and is an Assistant Professor at Harvard Medical School.
For over a decade Dr. Orio has been active in the American Brachytherapy Society (ABS) and the American Society for Radiation Oncology (ASTRO), focusing his efforts on the advancement of brachytherapy for prostate cancer and the socioeconomics of medicine. Dr. Orio currently serves as Chairman of the Socioeconomics Committee and on the Board of Directors for the ABS and is the Vice Chair of the Code Development and Valuation Subcommittee of the Health Policy Committee for ASTRO.
Help To Continue the Work!
The Prostate Cancer Free Foundation, reviews the results of hundreds of thousands of men treated for prostate cancer. Tracking them for years. This information is available to you, and others like you, to help find the best prostate cancer treatment. This work takes time, effort, resources all of it done by volunteers. Please help us continue. Please Donate!