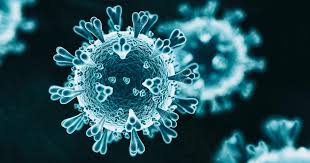 COVID-19, short for coronavirus disease 2019, is an infection caused by severe acute respiratory syndrome coronavirus 2 (SARS-CoV-2). SARS-CoV-2 is a newly identified pathogen that has not previously been seen in humans and is highly contagious. Though it belongs to...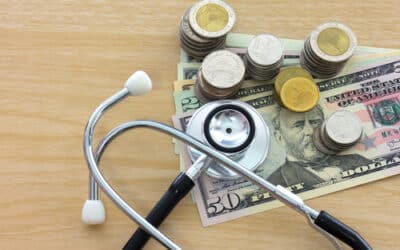 To foster more research projects in prostate cancer, the U.S. Congress has increased funding for the Department of Defense's Prostate Cancer Research Program (PCRP) by $10 million, to $110 million, for fiscal year 2020. To read the full article click here.
Expert Commentary On The Latest Prostate Cancer Topics
Written by Dr. Ed Weber
PCa Commentary is a well-researched, clearly presented commentary targeted to medical providers and others interested in current prostate cancer treatment. Each PCa Commentary edition offers an analysis of new developments in the field of prostate cancer with essays discussing and evaluating treatment management options for this disease.
A forceful sea change is roiling in the management of this disease: artificial intelligence (AI) is coming into prominence benefiting cancer diagnosis, risk stratification and the prediction of response to therapy for individual patients. Multimodal AI (using deep...
With the increased use of PSMA PET/CT scanning both at initial diagnosis of advanced prostate cancer and at disease recurrence, a substantial number of men will be found to have some extent of metastatic disease — either metastatic hormone sensitive prostate cancer...
Background:  The function of initial staging of prostate cancer is to accurately estimate the risk of progression in order to guide optimal therapy. The influential National Comprehensive Cancer Network (NCCN) recommends a PSMA PET/CT as part of initial staging for...
Background:  Ever since 1675 when the Dutch lens maker, Leeuwenhoek, looked down the newly invented microscope at rainwater and reported seeing 'animalcules – tiny dancing creatures" (bacteria), pathologists have been similarly looking down their scopes and guiding...
 Background: Although neuroendocrine cancer (NEPC) infrequently (<2%) presents elusively in the prostate,  much more commonly it develops late in the course of disease admixed in varying extent in metastatic lesions with standard adenocarcinoma. In this situation...
The outcome of the VISION trial, the first reported study of radioligand therapy (RLT) with the radionuclide 177-Lutetium-PSMA-617 targeting the PSMA antigen now serves as the baseline for further development of this promising treatment. The VISION trial studied 831...
Decipher assays the RNA expression of 22 genes and estimates the rate of distant metastases at 5 years and prostate cancer-specific mortality at 10 years, thus providing risk stratification to assist in treatment decisions. Three examples: providing guidance for men...
But First, the Biology of Inhibition of PARP (Poly (ADP-Ribose) Polymerase): Briefly.  In the myriad of cell divisions random mistakes are made in the faithful transcription of DNA into daughter cells. Some errors are of no consequence (passenger mutations),...
Treatment regimens for mHSPC have been multiply meta-analyzed, likely because of its increasing occurrence. "mHSPC" refers to metastatic cancer imaged at initial diagnosis prior to primary therapy. The higher incidence may be due to the decrease in PSA testing...
Bipolar Androgen Therapy (BAT) has been validated as an effective, but likely underused, option in the sequence of treatments for metastatic castration-resistant prostate cancer (mCRPC).   What is BAT and Where Does It Fit In?  BAT is the monthly cyclic elevation of...
UNDERSTANDING PROSTATE CANCER

What is Prostate Cancer?
What is Prostate Cancer, the Symptoms, Risk Factors? What does the Prostate do, where is it located?

Prostate Cancer Recurrence.
For Some, Cancer Returns After Treatment.  Compare Treatments. Increase Your Odds of Remaining in Remission.

Treating Prostate Cancer.
Patients have options when it comes to the prostate cancer treatments. Learn about your treatment options.
Remission versus Recurrence?
Relapse of prostate cancer is way more common than you might think. Many men treated for prostate cancer have their cancer return, which can lead to a lifetime of treatment. Prostate Cancer Free studies treatment outcomes documented in "The STUDY", recently updated for 2021. Take this Study to your doctor, and discuss your chance of cancer recurrence. The Study is available with the new, just released booklet, to help you learn about prostate cancer. Both the Prostate Cancer Free Study and the booklet, "What You Need to Know About Prostate Cancer" are available NOW for you to VIEW, PRINT or DOWNLOAD.
Get The Study
Help To Continue the Work!
The Prostate Cancer Free Foundation, reviews the results of hundreds of thousands of men treated for prostate cancer. Tracking them for years. This information is available to you, and others like you, to help find the best prostate cancer treatment. This work takes time, effort, resources all of it done by volunteers. Please help us continue. Please Donate!