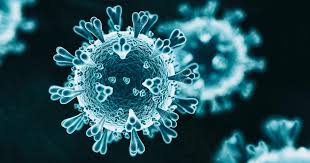 COVID-19, short for coronavirus disease 2019, is an infection caused by severe acute respiratory syndrome coronavirus 2 (SARS-CoV-2). SARS-CoV-2 is a newly identified pathogen that has not previously been seen in humans and is highly contagious. Though it belongs to...
September is National Prostate Cancer Awareness Month. Did you know that one in six men will be diagnosed with prostate cancer during their lifetime.  It's important to talk to your family and friends about the risk of prostate cancer, and the importance of screening....
Expert Commentary On The Latest Prostate Cancer Topics
Written by Dr. Ed Weber
PCa Commentary is a well-researched, clearly presented commentary targeted to medical providers and others interested in current prostate cancer treatment. Each PCa Commentary edition offers an analysis of new developments in the field of prostate cancer with essays discussing and evaluating treatment management options for this disease.
Provenge (Dendreon, Inc, 'Sipuleucel-T') is an autologous (i.e., based on a patient's own cells) vaccine targeted to the highly expressed prostatic acid phosphatase (PAP) antigen on malignant prostate cells. It was FDA approved based on the IMPACT trial reporting a...
Years before there was even a glimmer of technical possibility for effective immunotherapy, there was great hope for harassing the immune system to combat cancer. The earliest realization of this hope came with the FDA approval of Provenge in April 2010 and...
[Prostate Cancer Commentary Vol. 143 PCa Commentary #143: ANTI-PSMA 177-LUTETIUM RADIOLIGAND THERAPY discusses the mechanism of action of 177Lu therapy, its background and outcome of early studies] (control+click above link to follow or visit...
When the PSA is elevated following initial potentially curative treatment with prostatectomy or radiation therapy, the customary management response has been hormone suppression with Lupron, Degarilix or Relugolix. This Commentary highlights an alternative...
Heterogeneity is the Achilles heel of prostate cancer staging. Intermediate-risk cancers with Gleason Score 3+4 and 4+3 (i.e., Grade Groups 2 and 3) are especially fraught with this complexity. A report, "Molecular Analysis of Low-Grade Prostate Cancer Using...
[A prior Commentary, Vol. 138, September 2019 https://www.prostatecancerfree.org/pca-commentary-138-active-surveillance-update-and-new-developments/ covered this topic and remains current. This Commentary will build upon it.] Guidelines suggesting 'best practice'...
The BAT regimen was introduced in January 2015 in a report by Schweizer and his Johns Hopkins colleagues, "Effect of Bipolar Androgen Therapy for asymptomatic men with castration-resistant prostate cancer," (Sci Transl Med). In their study, 16 men with low to moderate...
PARP [poly (ADP-ribose) polymerase] is a nuclear RNA enzyme essential for repair of single strand DNA damage. It is the default program that repairs damaged DNA that remained unrepaired because of deleterious mutations in the BRCA family of genes, a cell's first...
mHSPC: Genomic basis for choice of therapy for men diagnosed with metastatic cancer prior to initial treatment.  Decisions regarding therapy for men with mHSPC will become an increasingly relevant issue as the use of the 68Ga-PSMA-PET/CT and the newly approved...
The previous PCa Commentary (Vol. 157) pca-commentary-157-metastatic-hormone-sensitive-prostate cancer/ [control+click link to follow or visit https://prostatecancerfree.org/prostate-cancer-news] addressed the evolution of systemic therapy regimens in de-novo mHSPC...
UNDERSTANDING PROSTATE CANCER

What is Prostate Cancer?
What is Prostate Cancer, the Symptoms, Risk Factors? What does the Prostate do, where is it located?

Prostate Cancer Recurrence.
For Some, Cancer Returns After Treatment.  Compare Treatments. Increase Your Odds of Remaining in Remission.

Treating Prostate Cancer.
Patients have options when it comes to the prostate cancer treatments. Learn about your treatment options.
Remission versus Recurrence?
Relapse of prostate cancer is way more common than you might think. Many men treated for prostate cancer have their cancer return, which can lead to a lifetime of treatment. Prostate Cancer Free studies treatment outcomes documented in "The STUDY", recently updated for 2021. Take this Study to your doctor, and discuss your chance of cancer recurrence. The Study is available with the new, just released booklet, to help you learn about prostate cancer. Both the Prostate Cancer Free Study and the booklet, "What You Need to Know About Prostate Cancer" are available NOW for you to VIEW, PRINT or DOWNLOAD.
Get The Study
Help To Continue the Work!
The Prostate Cancer Free Foundation, reviews the results of hundreds of thousands of men treated for prostate cancer. Tracking them for years. This information is available to you, and others like you, to help find the best prostate cancer treatment. This work takes time, effort, resources all of it done by volunteers. Please help us continue. Please Donate!