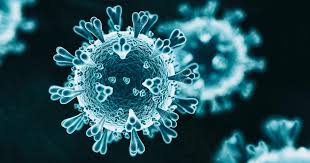 COVID-19, short for coronavirus disease 2019, is an infection caused by severe acute respiratory syndrome coronavirus 2 (SARS-CoV-2). SARS-CoV-2 is a newly identified pathogen that has not previously been seen in humans and is highly contagious. Though it belongs to...
September is National Prostate Cancer Awareness Month. Did you know that one in six men will be diagnosed with prostate cancer during their lifetime.  It's important to talk to your family and friends about the risk of prostate cancer, and the importance of screening....
Expert Commentary On The Latest Prostate Cancer Topics
Written by Dr. Ed Weber
PCa Commentary is a well-researched, clearly presented commentary targeted to medical providers and others interested in current prostate cancer treatment. Each PCa Commentary edition offers an analysis of new developments in the field of prostate cancer with essays discussing and evaluating treatment management options for this disease.
Active surveillance (AS) is an increasingly recommended strategy for carefully selected men with a biopsy diagnosis of low grade, localized prostate cancer. It involves delaying primary intervention with careful follow-up monitoring with a goal of avoiding...
OLAPARIB and RUCAPARIB (PARP inhibitors): These newly FDA approved agents now offer a much needed additional treatment option for men with metastatic castration resistant prostate cancer (mCRPC). The prostate cancer field is abuzz with encouraging reports of efficacy...
In 2013 Radium-223 was FDA approved for treatment of prostate cancer patients with bone metastases on the basis of a large randomized trial, ASYMPCA, comparing the radioisotope to a placebo. In 708 heavily pretreated men, the overall median survival was extended by...
Following radical prostatectomy [and radiation therapy] for organ confined disease, approximately one-third of men will develop a biochemical relapse with a detectable PSA level."  Quoted from "PSA Doubling Time and Absolute PSA Predict Metastases-free Survival in Men...
Three new modalities for treatment of advanced prostate cancer are in development that will significantly impact management and extend overall survival:  immunotherapy with checkpoint blockade;  poly ADP-ribosepolymerase (PARP) inhibitors; and  anti-PSMA radioligand...
The ORIOLE TRIAL, "Primary Outcomes of a Phase II Randomized Trial of Observation Versus Stereotactic Ablative Radiotherapy for Oligometastatic Prostate Cancer," Phillips et al., Int. J. Radiation Oncology Biology Physics, November 1, 2019 The study had two...
Something big is emerging in the management of men with metastatic (often heavily pre-treated) castration-resistant prostate cancer. A potentially new entry into the regimens of standard-of-care i.e., treatment of men with BRCA 1/2 and ATM mutations with PARP...
Adjuvant radiation and ADT following prostatectomy for high-risk prostate cancer:RTOG Trial 9601, Shipley et al., JCO, 2017 Jan. The findings from this randomized Phase III trial supported the current standard of care for this situation. It compared two treatments...
The suggestion that a few (usually 3 - 5, i.e., 'oligometastatic') lesions at the time of biochemical failure after primary treatment might represent an indolent disease state with limited potential for additional spread. This hypothesis was first made in 1995 by...
UNDERSTANDING PROSTATE CANCER

What is Prostate Cancer?
What is Prostate Cancer, the Symptoms, Risk Factors? What does the Prostate do, where is it located?

Prostate Cancer Recurrence.
For Some, Cancer Returns After Treatment.  Compare Treatments. Increase Your Odds of Remaining in Remission.

Treating Prostate Cancer.
Patients have options when it comes to the prostate cancer treatments. Learn about your options.
Remission versus Recurrence?
Relapse of prostate cancer is way more common than you might think. Many men treated for prostate cancer have their cancer return, which can lead to a lifetime of treatment. Prostate Cancer Free studies treatment outcomes documented in "The STUDY", recently updated for 2021. Take this Study to your doctor, and discuss your chance of cancer recurrence. The Study is available with the new, just released booklet, to help you learn about prostate cancer. Both the Prostate Cancer Free Study and the booklet, "What You Need to Know About Prostate Cancer" are available NOW for you to VIEW, PRINT or DOWNLOAD.
Get The Study
Help To Continue the Work!
The Prostate Cancer Free Foundation, reviews the results of hundreds of thousands of men treated for prostate cancer. Tracking them for years. This information is available to you, and others like you, to help find the best prostate cancer treatment. This work takes time, effort, resources all of it done by volunteers. Please help us continue. Please Donate!